We previously documented the 64 worst mass killings of 2022.
These are the worst nine mass killings for 2021 so far… (This page will be continuously updated)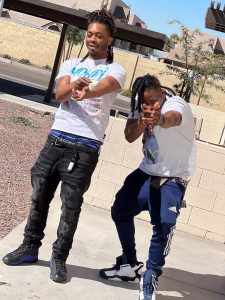 Six killed, twelve injured in CA:
On April 3rd, a mob fight in the entertainment district of Sacramento escalated into a gun battle. At least 74 rounds from five different guns were fired. Six people were killed. Five are presumed to be innocent victims. One of the fatalities may have been a shooter himself. Twelve people were injured At least one of the injured is a suspect. Two brothers, Smiley Martin and Dandrea Martin have been arrested. Smiley had a handgun that was modified to shoot full auto.
Six killed in WI:
On January 23rd, in Milwaukee, Wisconsin, six residence of the same duplex were found murdered. Police quickly ruled out a murder suicide. On January 27th, it was announced that four Black males were arrested as "persons of interest." However, the media stopped all coverage after that.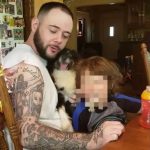 Five killed, two injured in TX:
On February 5th, Kevin Milazzo, 41, shot seven people in Corsicana, Texas. Two of them died. He committed suicide afterwards. The victims are relatives, a stepfather, and the son of his ex-girlfriend.

Four killed, one injured in CA:
On January 23rd, two Black males opened fire of a birthday party in Inglewood, California. It is unclear if the perps have been arrested yet. The media ceased coverage of the mass shooting after two days.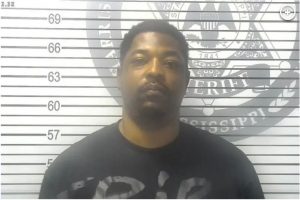 Four killed in Biloxi:
On April 27th, a gunman murdered four people in a Biloxi, Mississippi hotel. He killed the owner, two employees, then murdered another guest to steal his car. He later barricaded himself in a gas station. After a two hour standoff with police, he died of smoke inhalation. The killer was Jeremy Alesunder Reynolds, 32.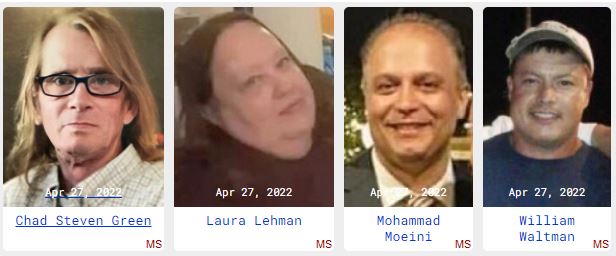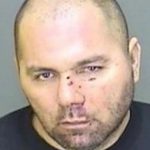 Four killed in CA:
On February 28th, David Mora Rojas, 31, shot and killed his three daughters and an adult male at a church in Sacramento, CA. He committed suicide afterwards. Rojas was an illegal alien who had been arrested before but not deported. He used a homemade gun.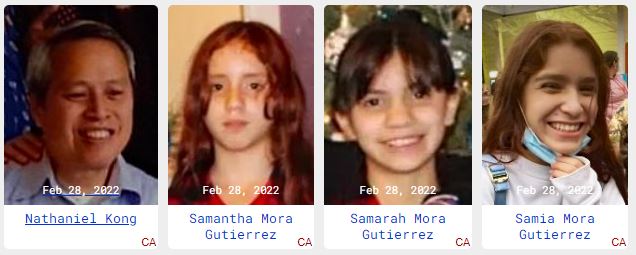 Four killed in Arkansas:
On April 21st, four people were killed in Mountain View, a rural Arkansas town. Police say they have a "potential suspect," but are still collecting evidence.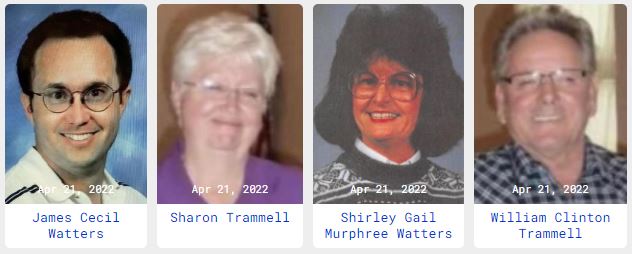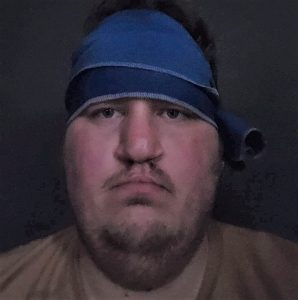 Four killed in Minnesota:
On April 20th, four people were shot and killed in Duluth, Minnesota, two of them children. The suspect is Brandon Taylor Cole-Skogstad, 29, who is related to the victims.

Three killed, three injured In Georgia:
On Sunday, May 8th, three people were killed and three wounded in Clarkston, GA. This is a rural town that has been described as "the most diverse square mile in America." Almost no media even covered this mass killing. It took place at an apartment complex. One of the wounded is said to be in critical condition. Police say there are two shooter. Ofieo Ojego, a 25 year old Black male, has been arrested. Another unnamed suspect is still at large. Clarkston, GA is a rural town that has been heavily targeted by "refugee resettlement" groups. This caused the population to nearly double between 2010 and 2020. From 7.5k to 14.8k. The 2020 census bureau lists the town as 7% White, 60% Black, and 26% Asian.
Three killed, two injured in Virginia:
morning outside a hip-hop concert at Chicho's Pizza Backstage in Norfolk, Virginia. The victims are Sierra M. Jenkins, 25, Marquel Andrews, 24, and Devon M. Harris, 25. Jenkins was a former CNN employee and a current reporter for the Virginia-Pilot newspaper. The suspects are one or more Black males. Police are still investigating and have made no arrests.
Total: 9 (Black: 6, White: 2, Latino: 1, Unknown: 1)